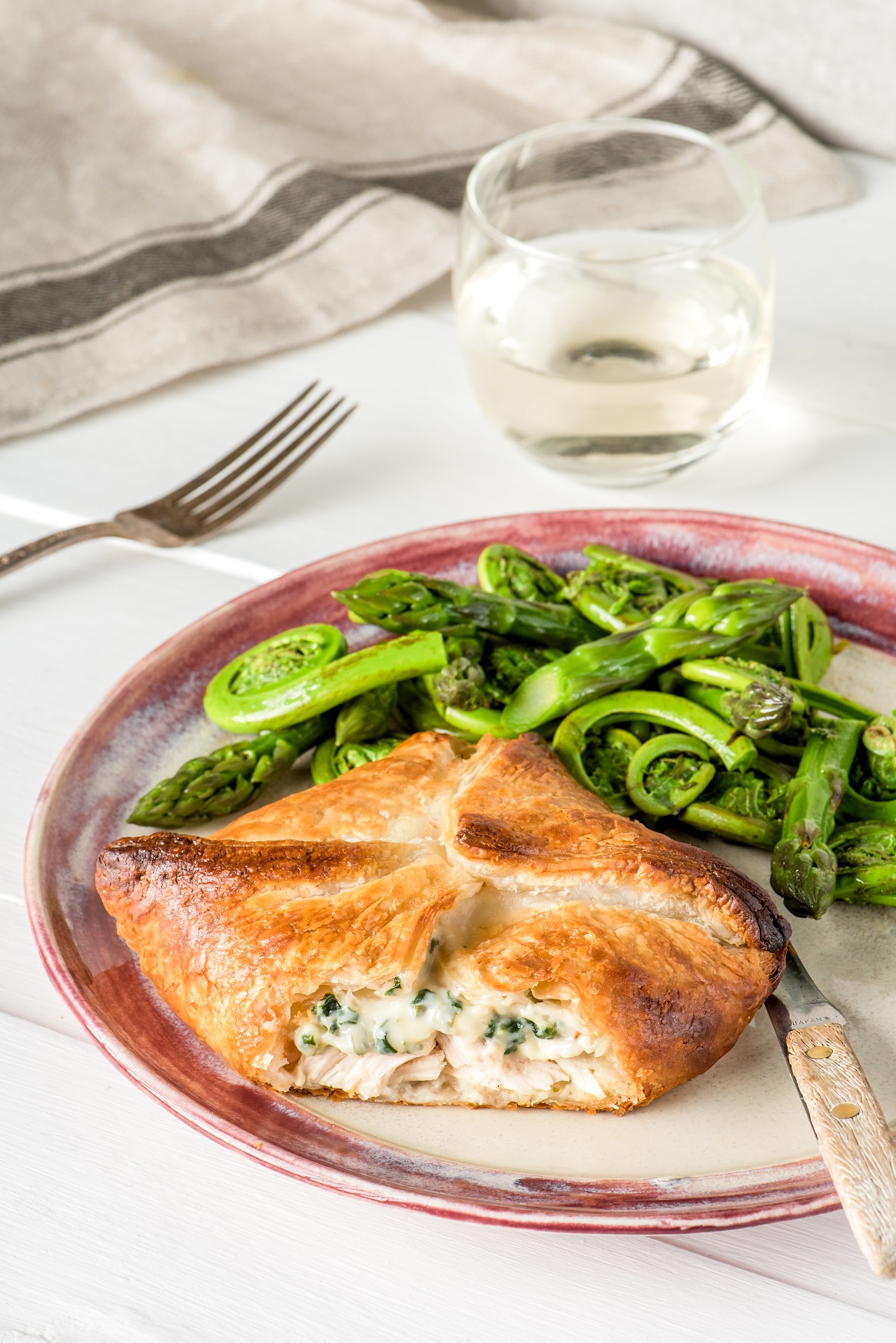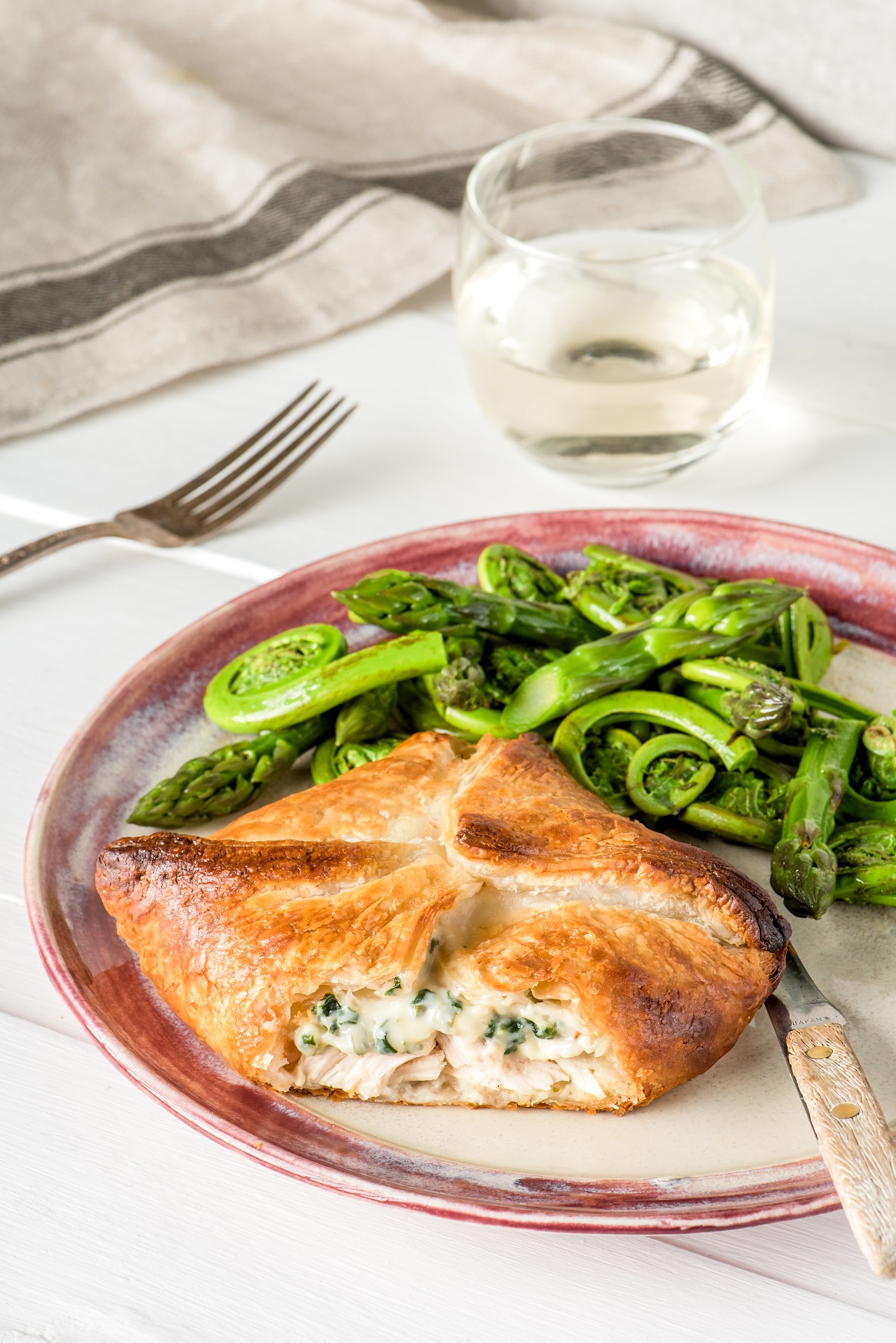 Generous chicken fillets and spinach/béchamel sauce in a tasty puff pastry. Raw product; place frozen directly in the oven. Its 145g format is ideal for any menu.
Format
2.9kg / 10 bags per case
290g (2 units) per bag
Prepare the product while still frozen.
Remove the Wellington from the bag and put on a baking pan.
Cook in a conventional oven on the middle rack at 200°C/400°F for 30-35 minutes (or 20-25 minutes for a convection oven). The product must reach an internal temperature of at least 74°C/165°F.
Set aside for 3 minutes before serving.